A fun car, that's serious about safety
Whether you travel ten miles each week or ten thousand, safety is at the top of everyone's list, and this is an area where the Mitsubishi Mirage excels. Active Stability Control (ASC) with Traction Control (TCL) and Electronic Brake-force Distribution (EBD) are just two of the intelligent safety systems that will keep you and your loved ones safe.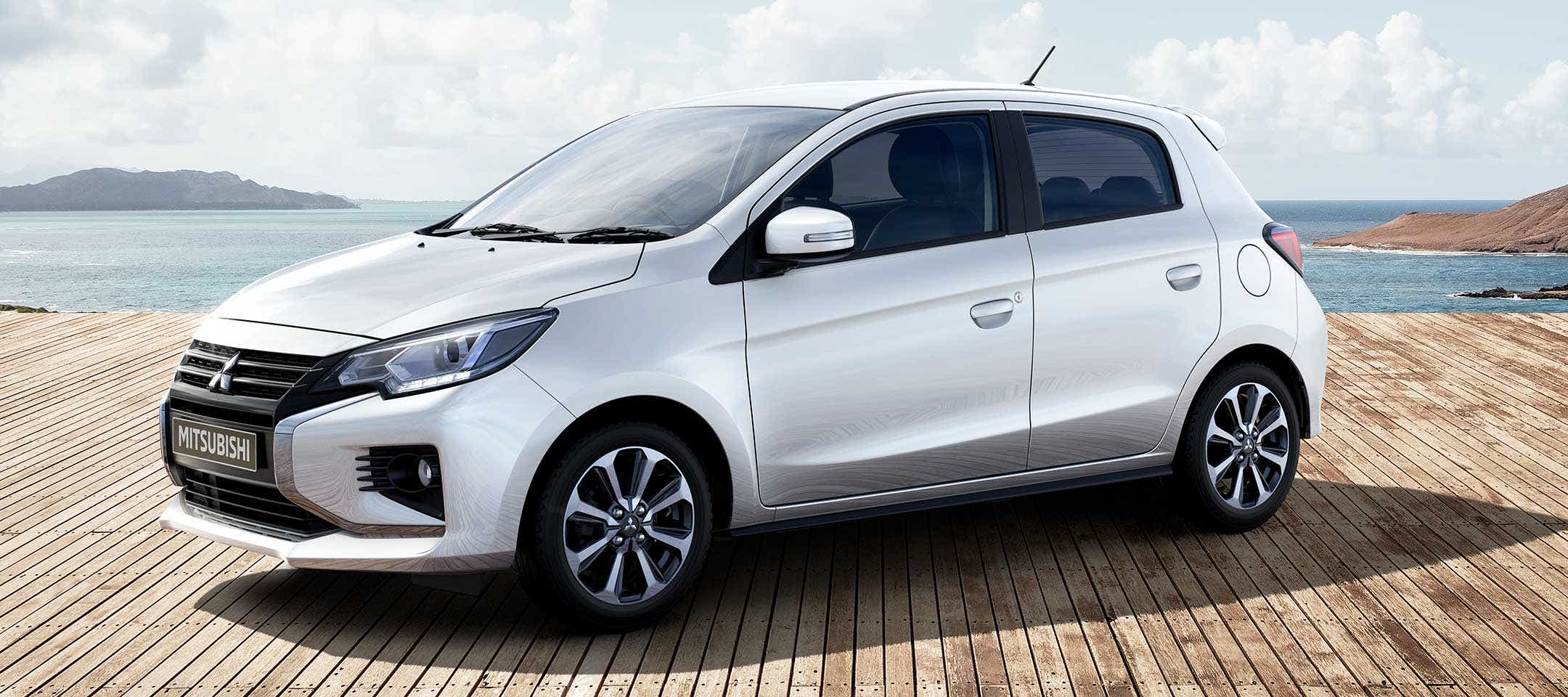 RUGGED LIGHTWEIGHT BODY
A safer body cell
The body of the Mirage is extremely sturdy and lightweight. This is because we use high tensile steel plates that contribute to a much higher level of collision safety.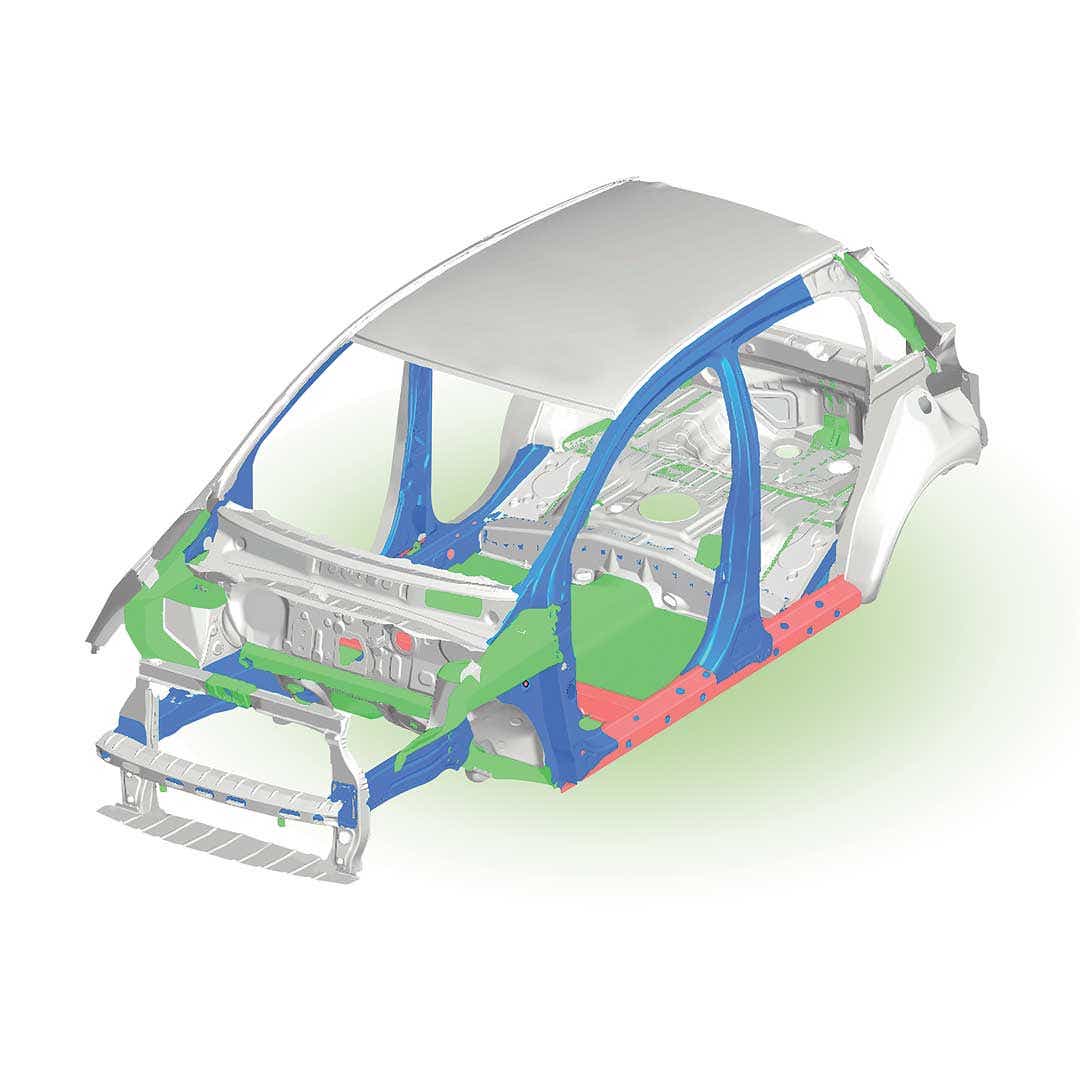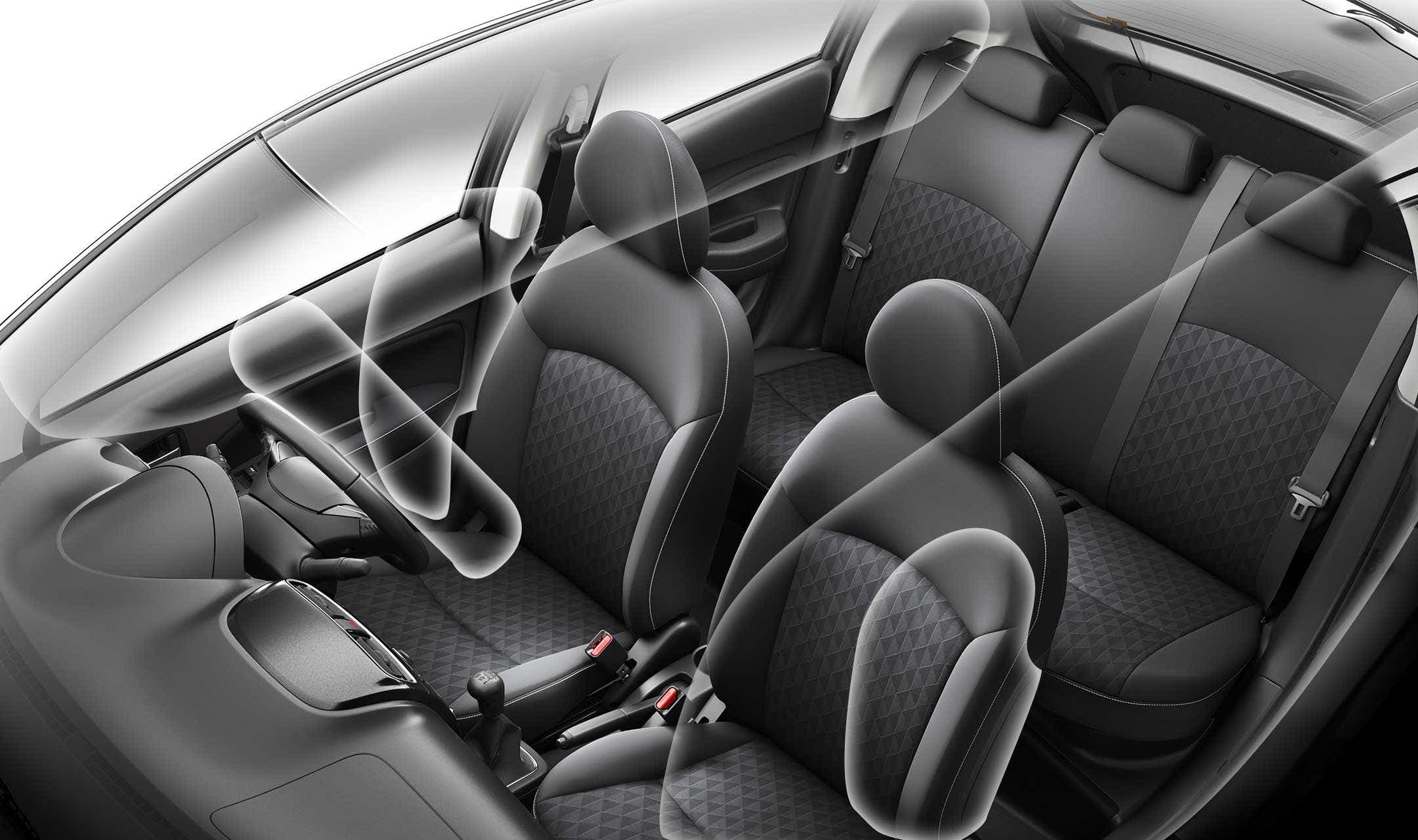 DRIVER AND PASSENGER AIRBAG SYSTEM
Protection for everyone in the car
The Mirage is equipped with a 6-airbag system. The front seat occupants are protected by front airbags, plus an additional airbag for the driver in the event of a forward collision. In a side collision, the front occupants are protected by side airbags and occupants in both rows are protected by curtain airbags extending along the sides.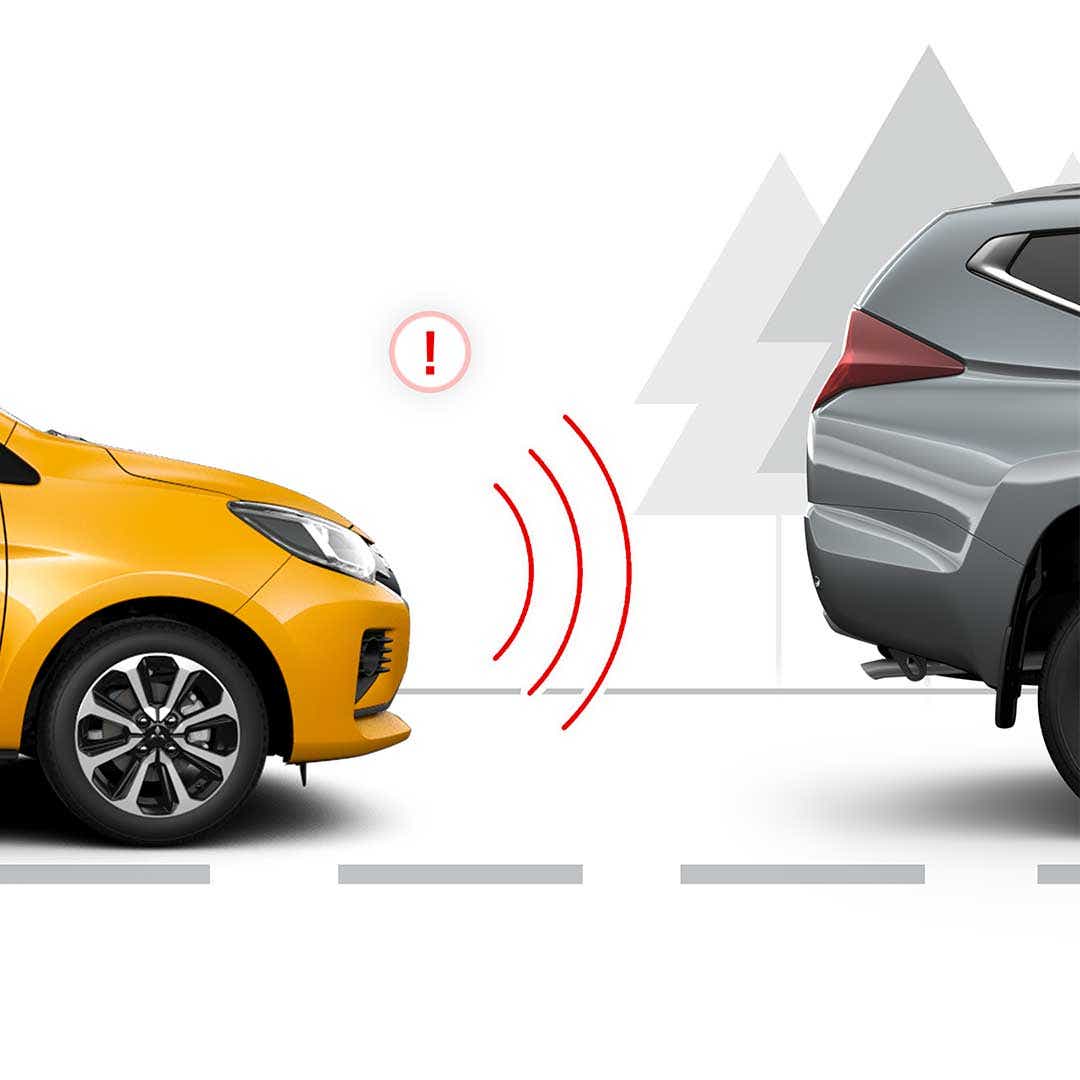 FORWARD COLLISION MITIGATION
Safer in the event of a collision
With a combination of cameras and laser radar, the FCM System will judge your distance and speed in comparison to the vehicle ahead. If the system detects a danger of collision, it sounds a warning and automatically slows your vehicle down.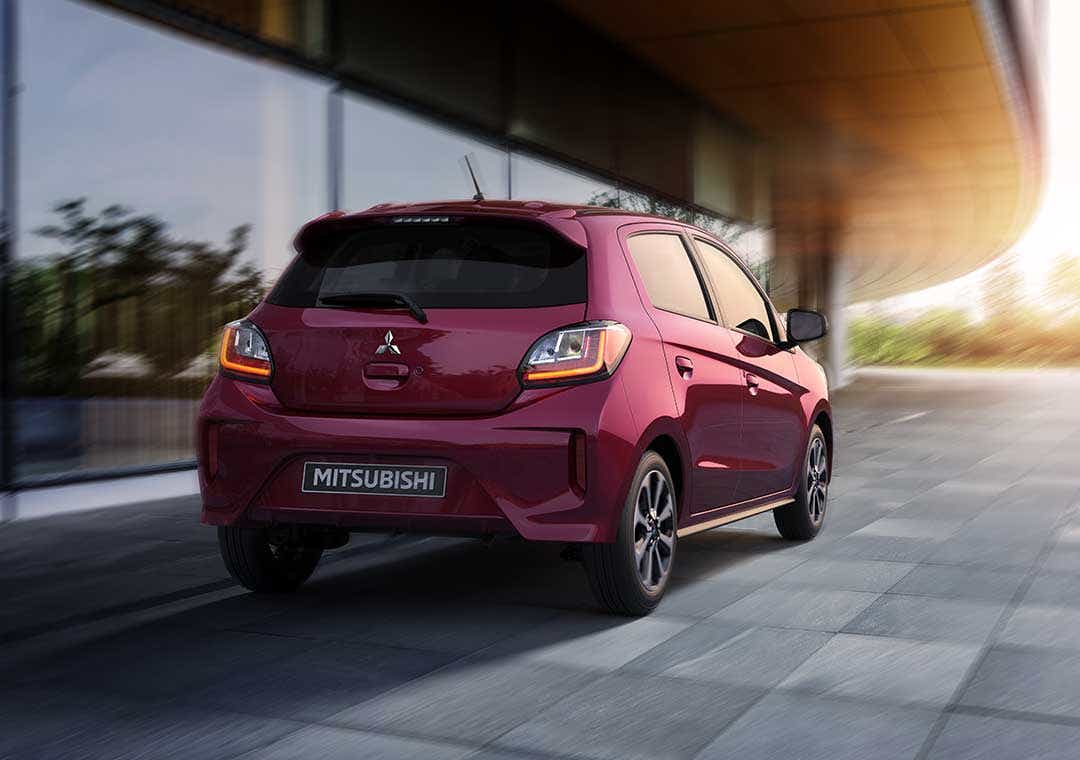 ACTIVE STABILITY CONTROL (ASC) WITH TRACTION CONTROL (TCL)
If you have a wobble, the car won't
If wheels lose their grip on slippery surfaces or while turning, the Active Stability Control (ASC) system automatically adjusts engine output and applies a braking force at the appropriate wheels to help maintain control and prevent skidding. The Traction Control function applies a braking force to the spinning wheels for smooth starts and straight line acceleration.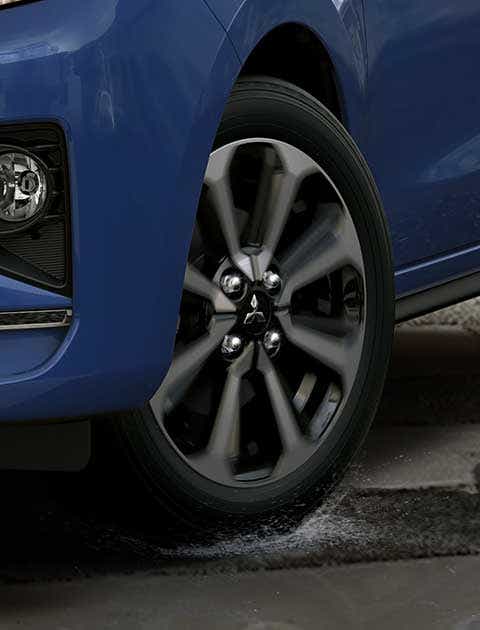 ANTI-LOCK BRAKING SYSTEM (ABS) WITH ELECTRONIC BRAKE-FORCE DISTRIBUTION (EBD)
A braking system for the braking system
The Anti-Lock Braking System (ABS) prevents the wheels from locking up during emergency braking. As well as ABS, the Mirage has Electronic Brakeforce Distribution (EBD). This automatically distributes the braking force to all four wheels to enhance braking performance.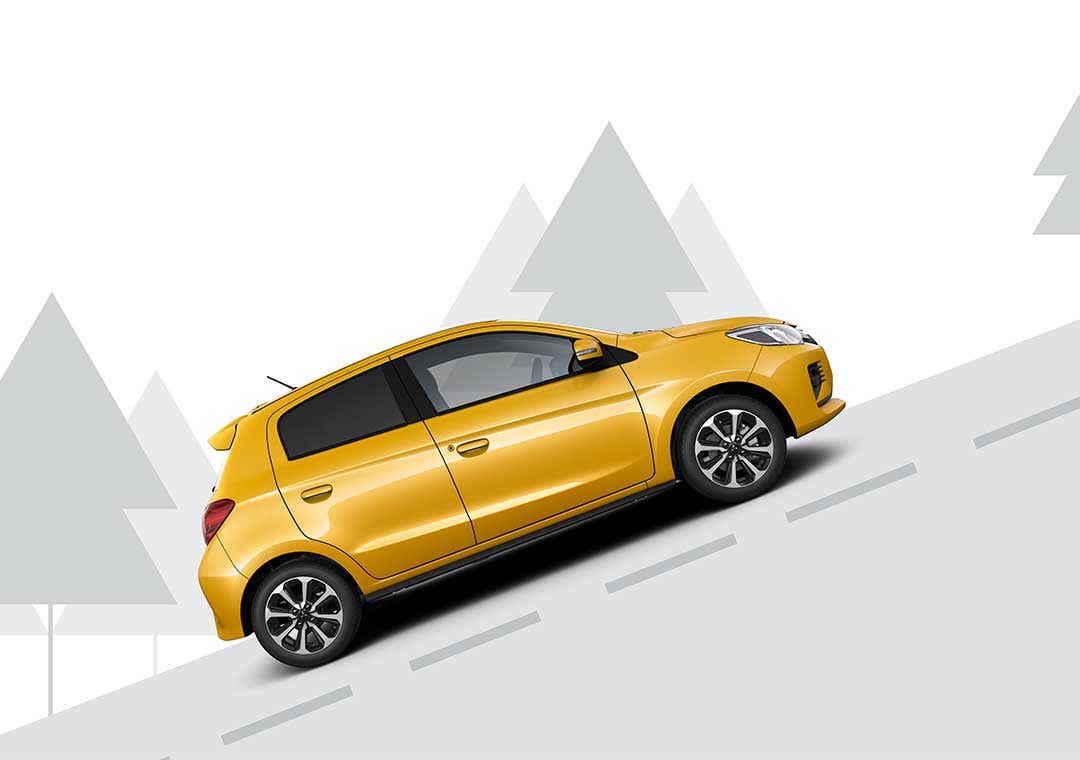 HILL START ASSIST (HSA)
No rolling backwards on hills
When starting off on a steep uphill slope, Hill Start Assist (HSA) helps to prevent you from rolling backward by maintaining the brake for up to two seconds until the accelerator is applied.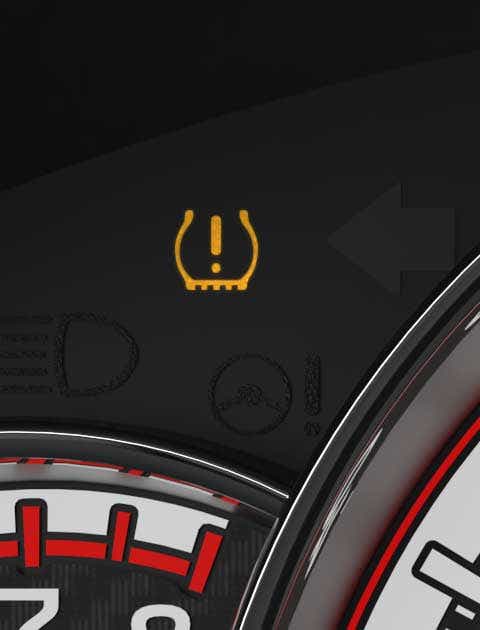 TYRE PRESSURE MONITORING SYSTEM (TPMS)
Tyres at the correct pressure
Sensors and transmitters in the wheels monitor the tyre pressure. If one or more tyres becomes significantly under-inflated, a warning light flashes on the instrument panel.