L200 Safety
The L200 has built a long-standing reputation as a reliable, rugged light commercial vehicle. It also comes with a host of intelligent features that takes passenger and driver safety to a whole new level.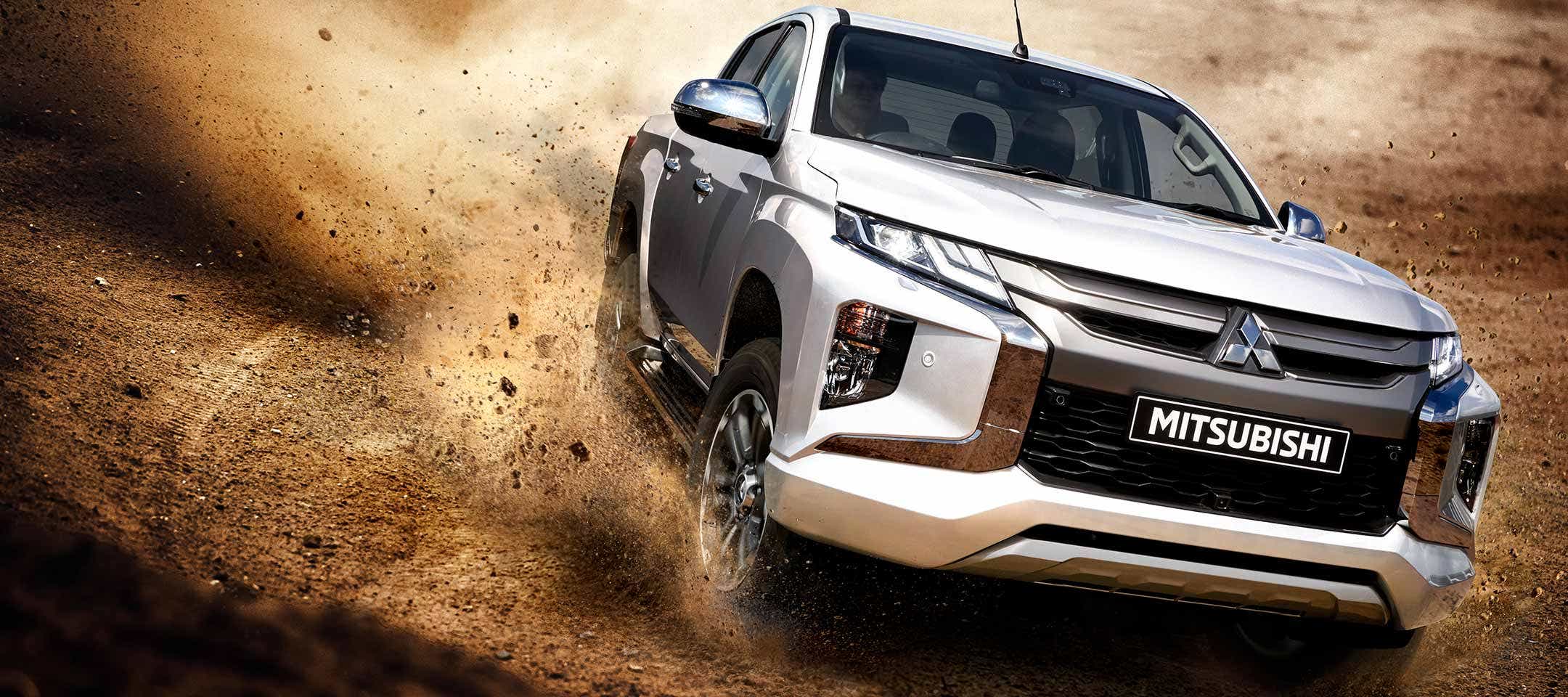 ACTIVE STABILITY & TRACTION CONTROL (ASTC)
If you have a wobble, the car won't
The Active Stability & Traction Control system (ASTC) uses onboard sensors to analyse the vehicle's motion and identify any unstable movement. By automatically adjusting engine output and applying braking power to the appropriate wheels, ASTC helps to maintain stability and control and applies a braking force to the spinning wheels for smooth starts and straight line acceleration.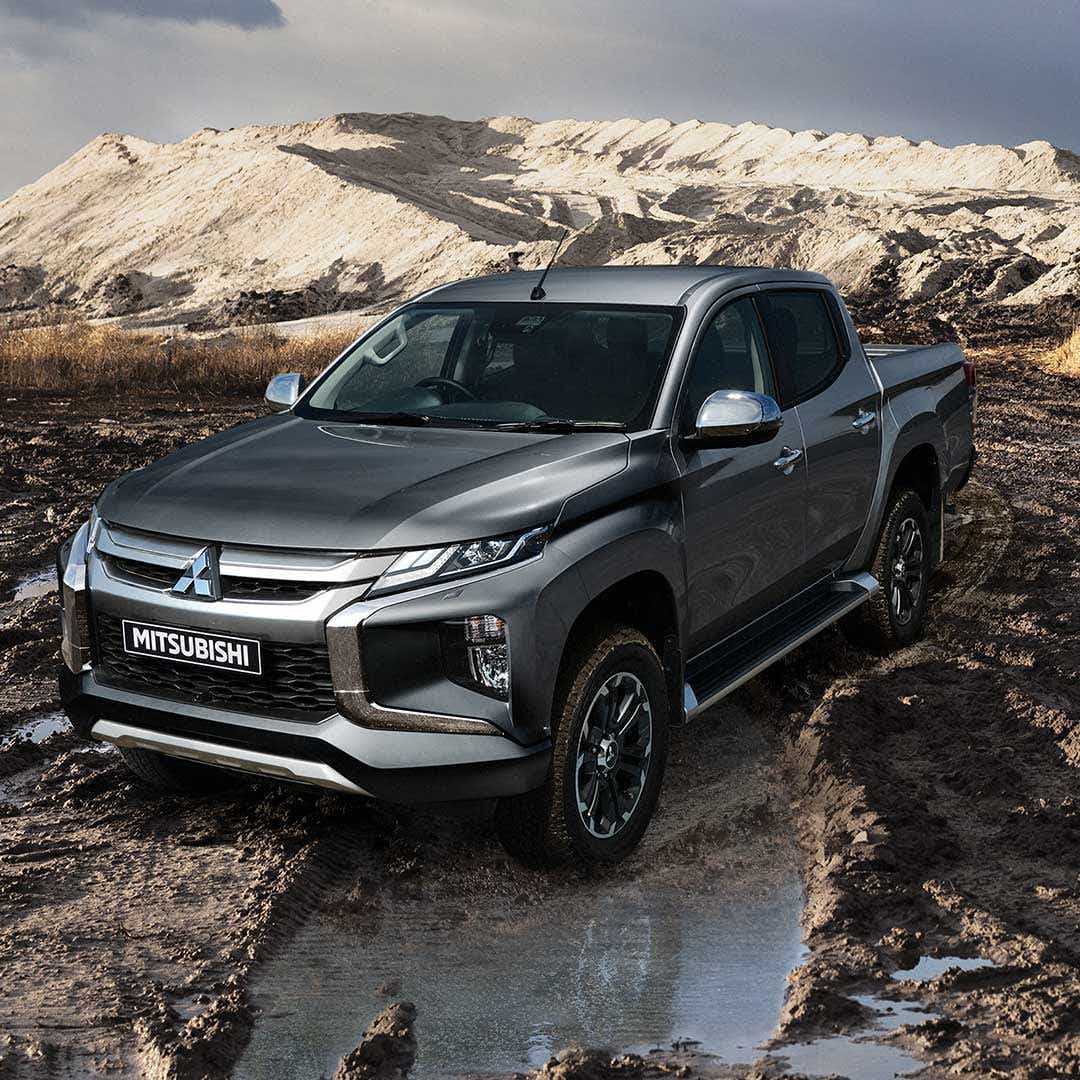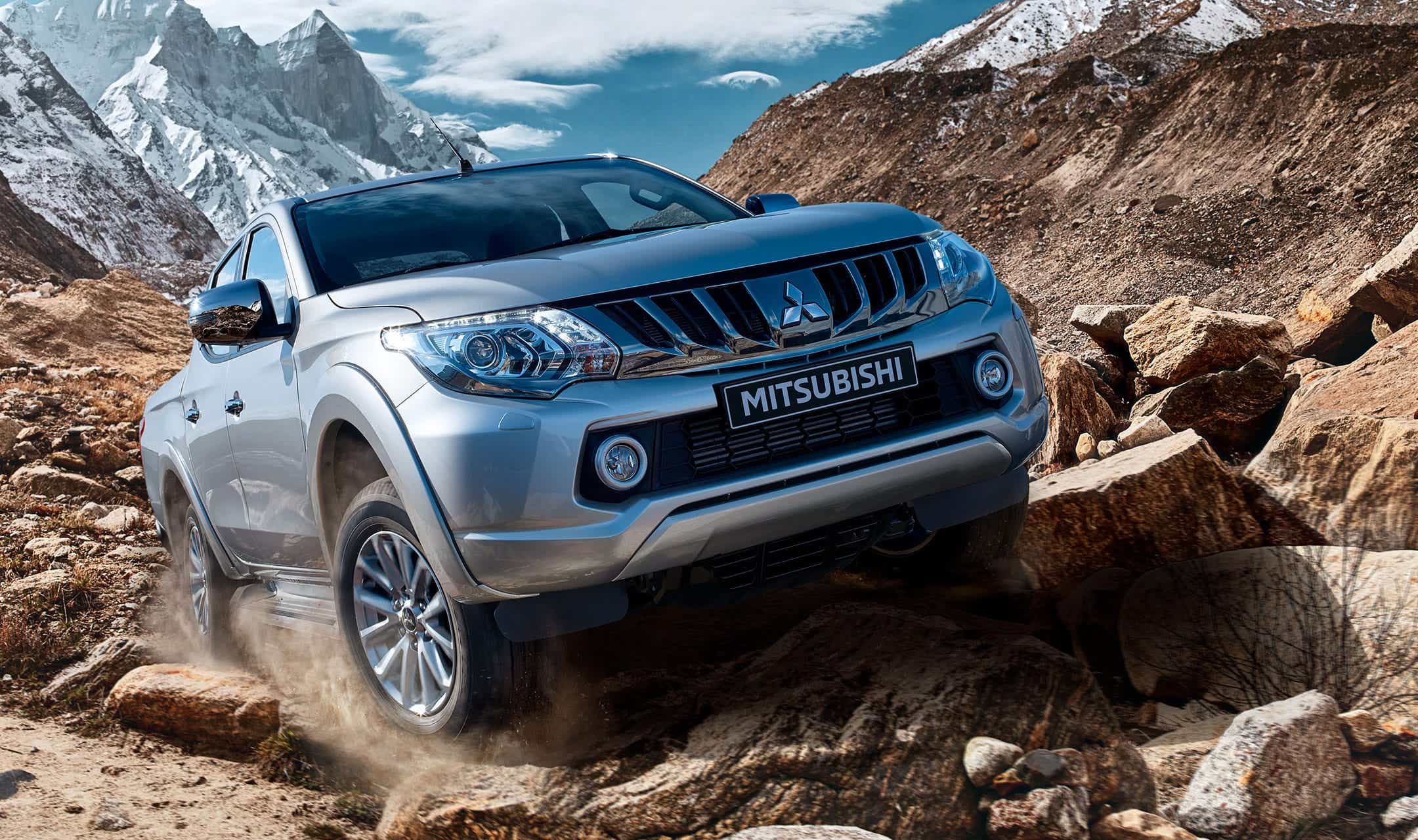 ABS WITH ELECTRONIC BRAKEFORCE DISTRIBUTION (EBD)
A braking system for the braking system
Our Anti-Lock Braking System (ABS) prevents the wheels from locking up during emergency braking. As well as ABS, the L200 has Electronic Brakeforce Distribution (EBD). This system automatically distributes the braking force to all four wheels to enhance braking performance.
TRAILER STABILITY ASSIST (TSA)
Towing with confidence
Trailer Stability Assist (TSA) increases your stability when towing. If any swaying motion on the vehicle is detected, the system automatically controls engine power and the braking force to each wheel to stabilise both the vehicle and your trailer.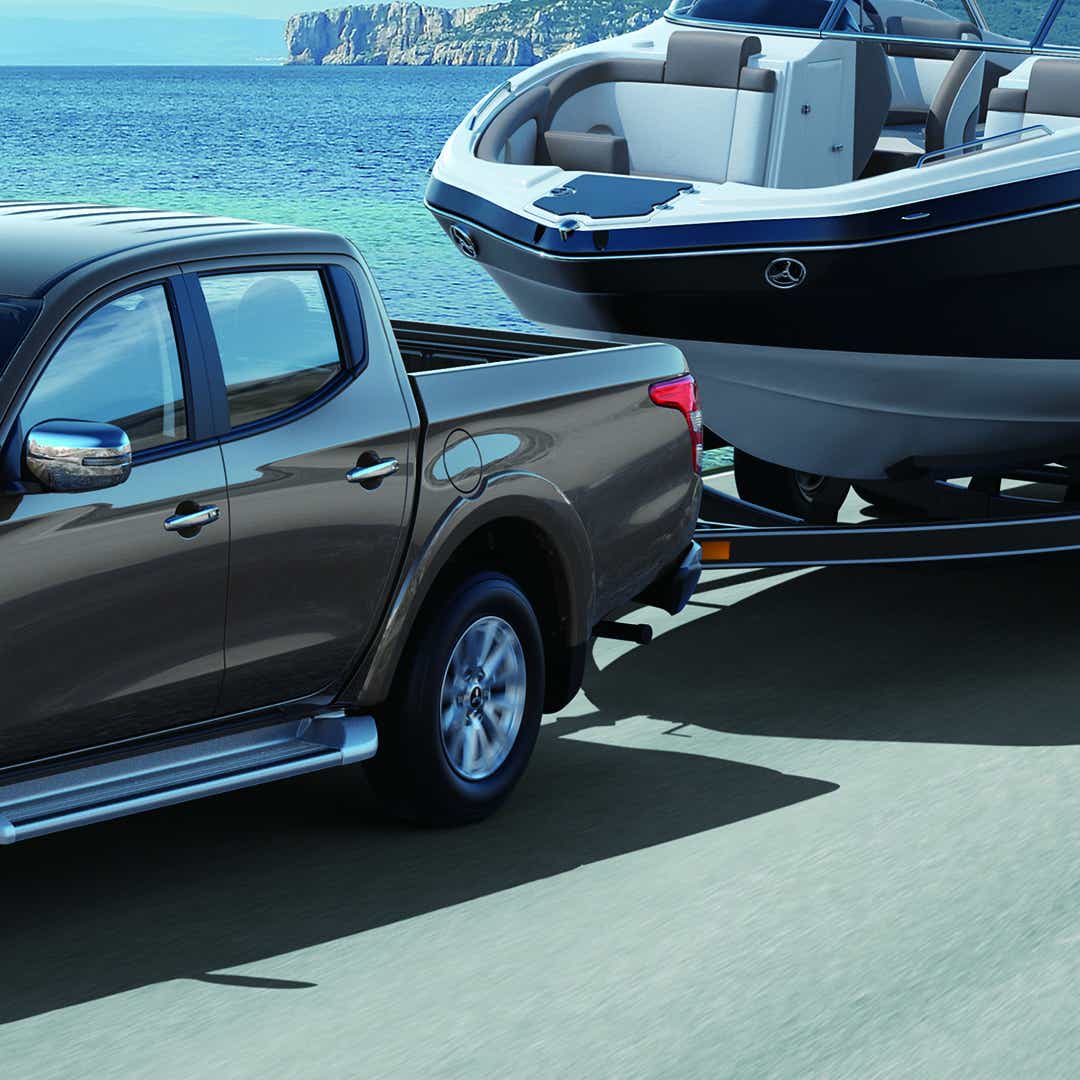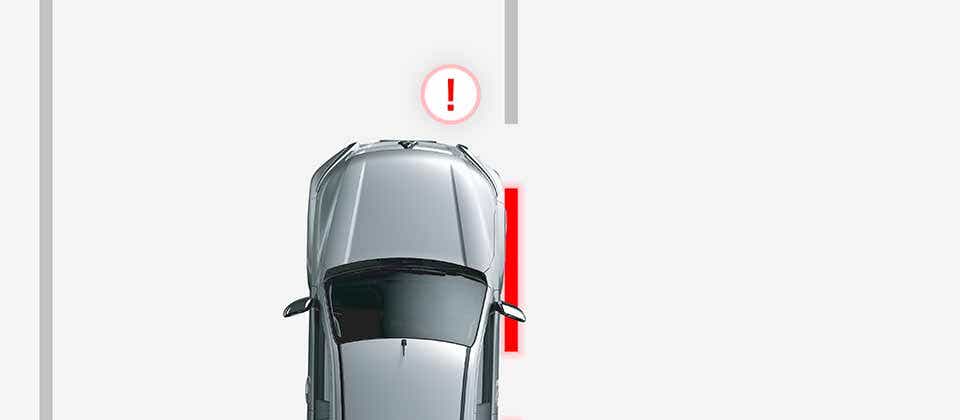 LANE DEPARTURE WARNING (LDW)
If you drift, the car will tell you
If your vehicle has drifted from its lane when you're travelling over 40 mph, the Lane Departure Warning (LDW) will detect it via a camera mounted in the windshield. This smart feature will alert you with an audible alarm and a warning lamp on the dashboard.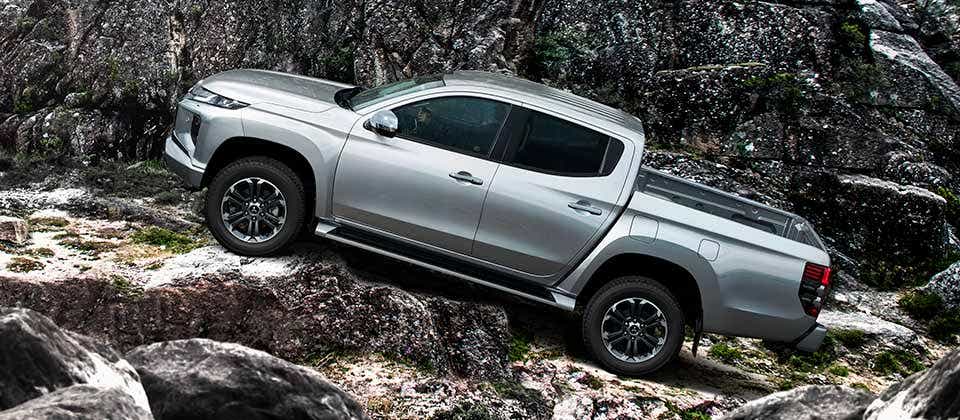 HILL START ASSIST (HSA)
No rolling backwards on hills
When starting off on a steep uphill slope, Hill Start Assist (HSA) helps to prevent you from rolling backward by maintaining the brake for up to two seconds until the accelerator is applied.
REINFORCED IMPACT SAFETY EVOLUTION (RISE) BODY
Designed to protect you
The L200 is built using our advanced Reinforced Impact Safety Evolution (RISE) body. It strategically places reinforcements at critical points to help route and absorb energy in the event of a high impact collision. So you and your passengers are kept safe when you need it most.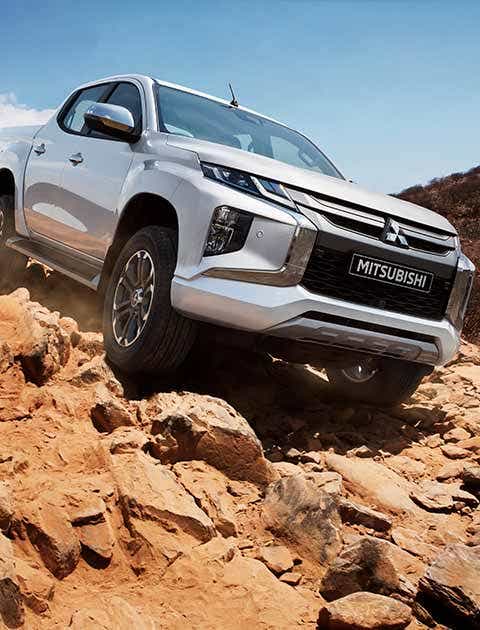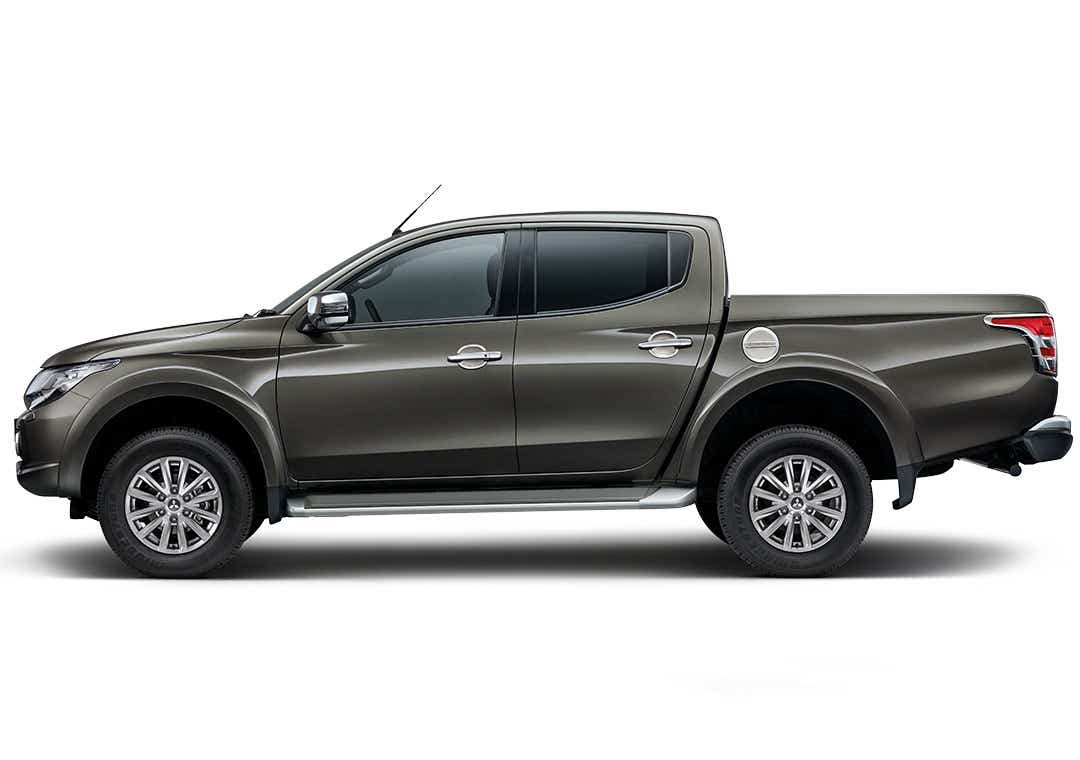 RIGID LIGHTWEIGHT BODY
You're in a protective shell
The body of the L200 is extremely sturdy and lightweight, thanks to the extensive use of high tensile strength steel plates. This also contributes to a high level of collision safety.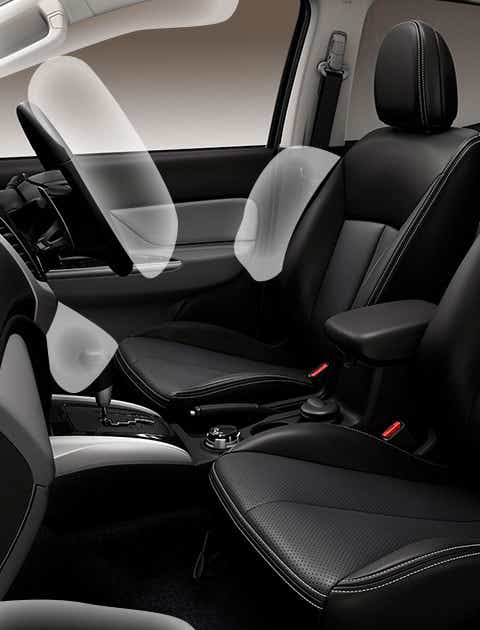 7 SRS AIRBAG SYSTEM
Protection for everyone in the car
To keep you and your passengers safe in the event of a collision, the L200 is equipped with a 7-airbag system. The system includes front airbags, front side airbags, curtain airbags and a driver's knee airbag.
ADJUSTABLE SPEED LIMITER
Stay at the speed you set
This system prevents the vehicle from exceeding the speed you select . A warning displays on the dashboard and an alarm sounds to alert you if the set speed is exceeded. Please note: You may need to apply the brakes to prevent the speed from being exceeded when driving downhill.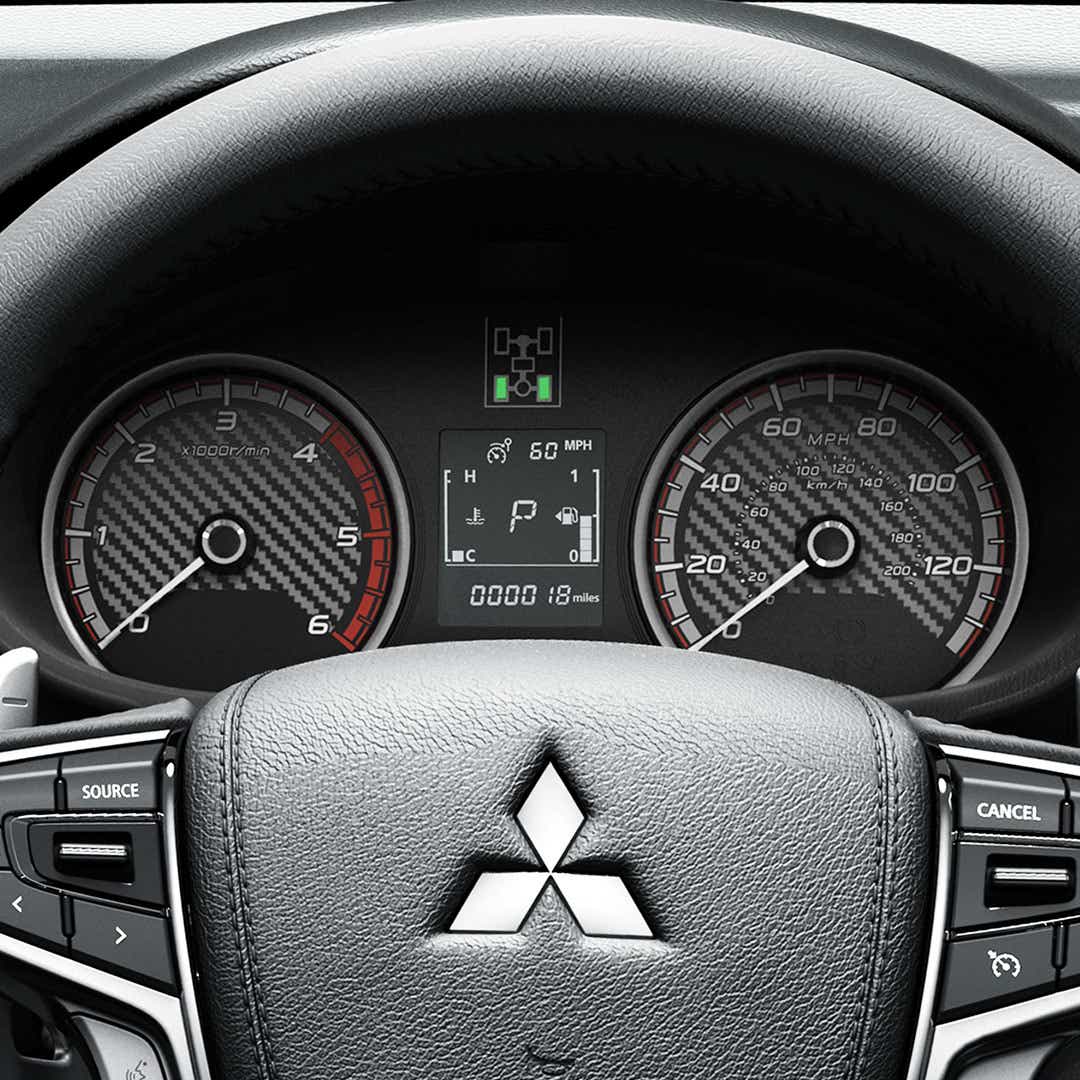 Please Note:
Equipment may vary by market. Please consult your local Mitsubishi Motors dealership for details.