Outlander Exterior
Don't get the Outlander and expect to blend in. Its powerful looks from the assertive face, all the way back to the attractive rear means you'll turn heads wherever you go.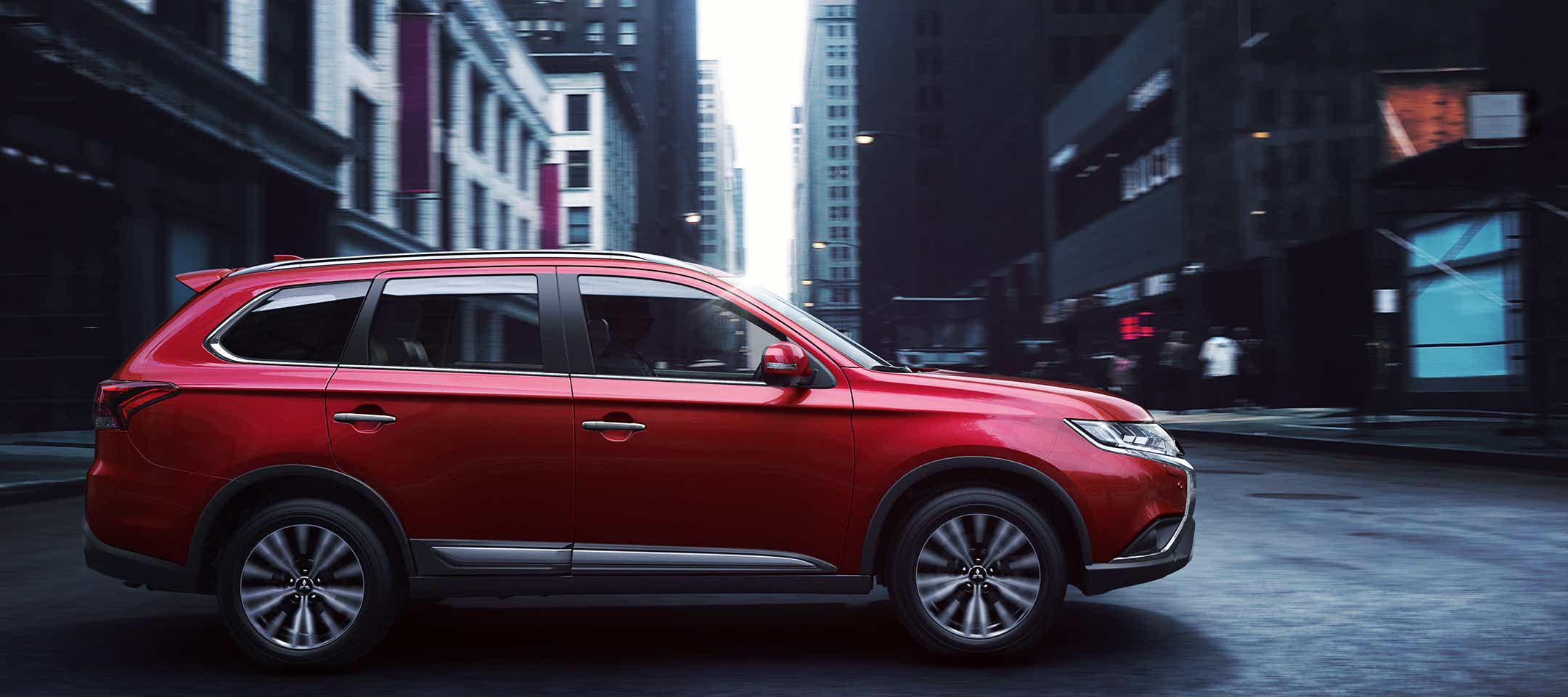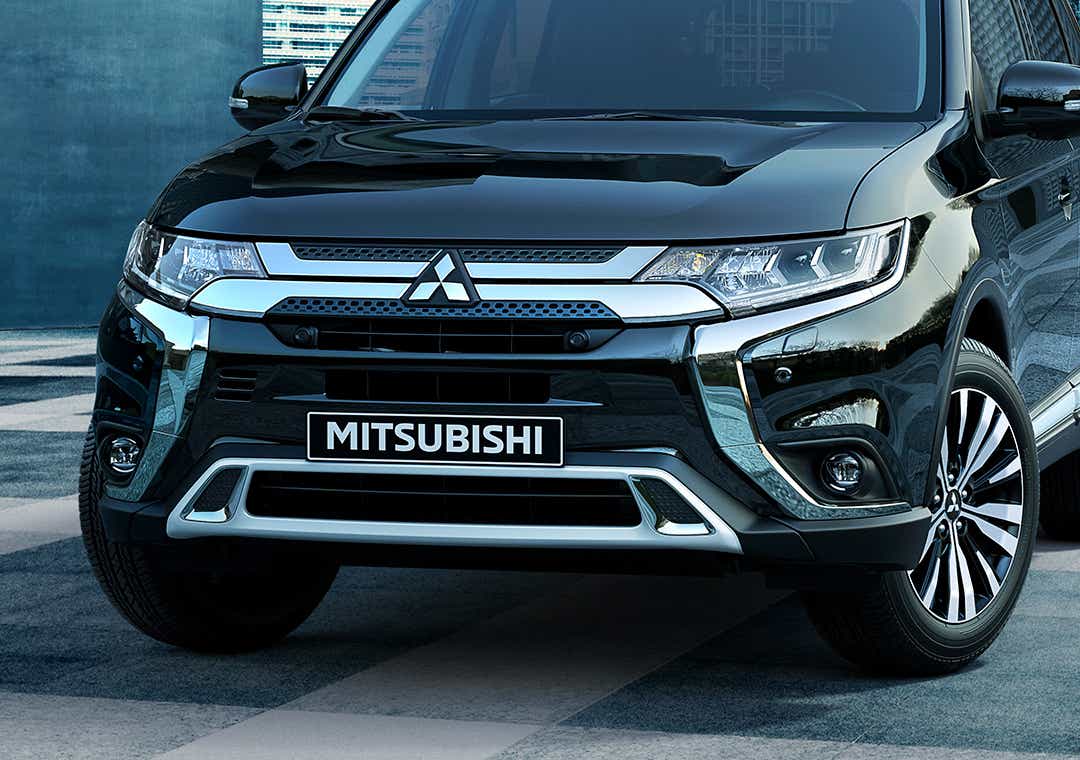 A FUSION OF PROTECTION AND PERFORMANCE
The Dynamic Shield
The distinctive front of the vehicle is called the 'Dynamic Shield'. It not only frames the car's face with dramatic lines, it makes the vehicle more streamlined, which improves performance and offers greater protection to the car and its passengers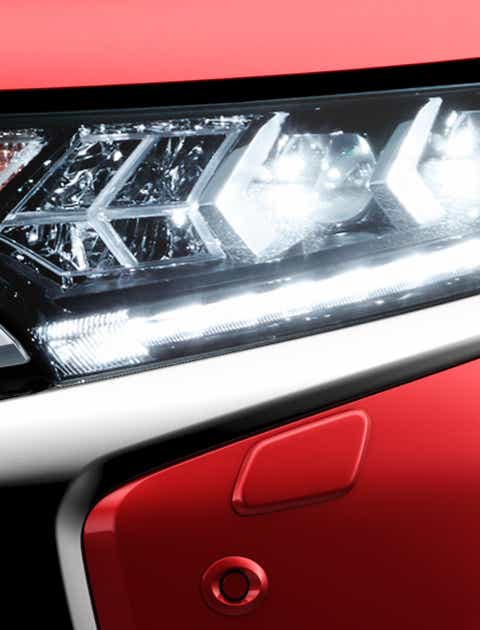 SEE MORE OF THE ROAD AHEAD
LED headlights with Auto Levelling
Auto Levelling corrects the headlights based on your load, acceleration and braking. This means they'll always be pointing where they should.
POWERED TAILGATE
Loading and unloading made easy
Ever tried to open your tailgate with arms full of equipment or groceries? We know what it's like. That's why the Outlander's smooth operating power tailgate gives you three options: you can either use the key fob, a button on the dashboard, or a button on the tailgate itself to open and close it.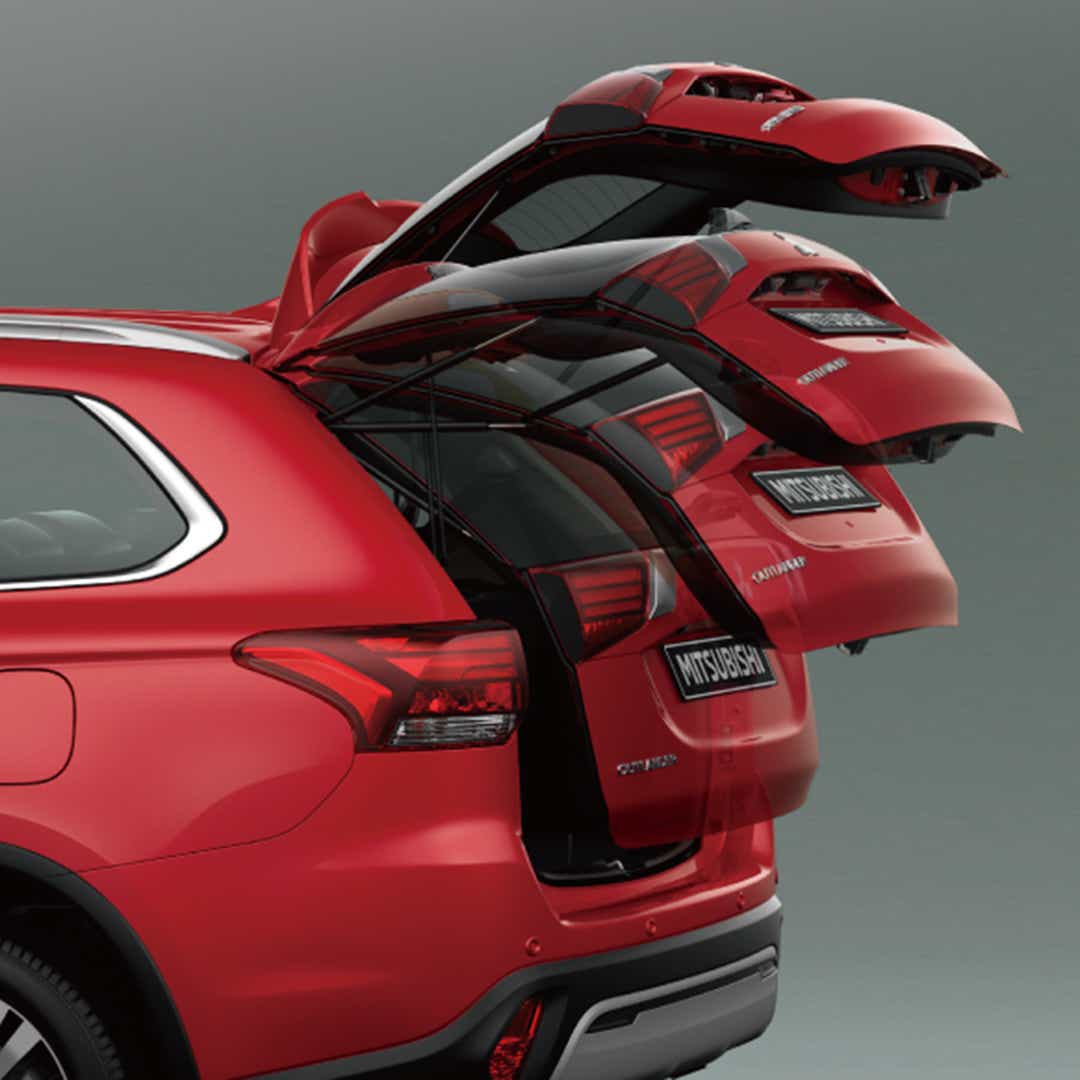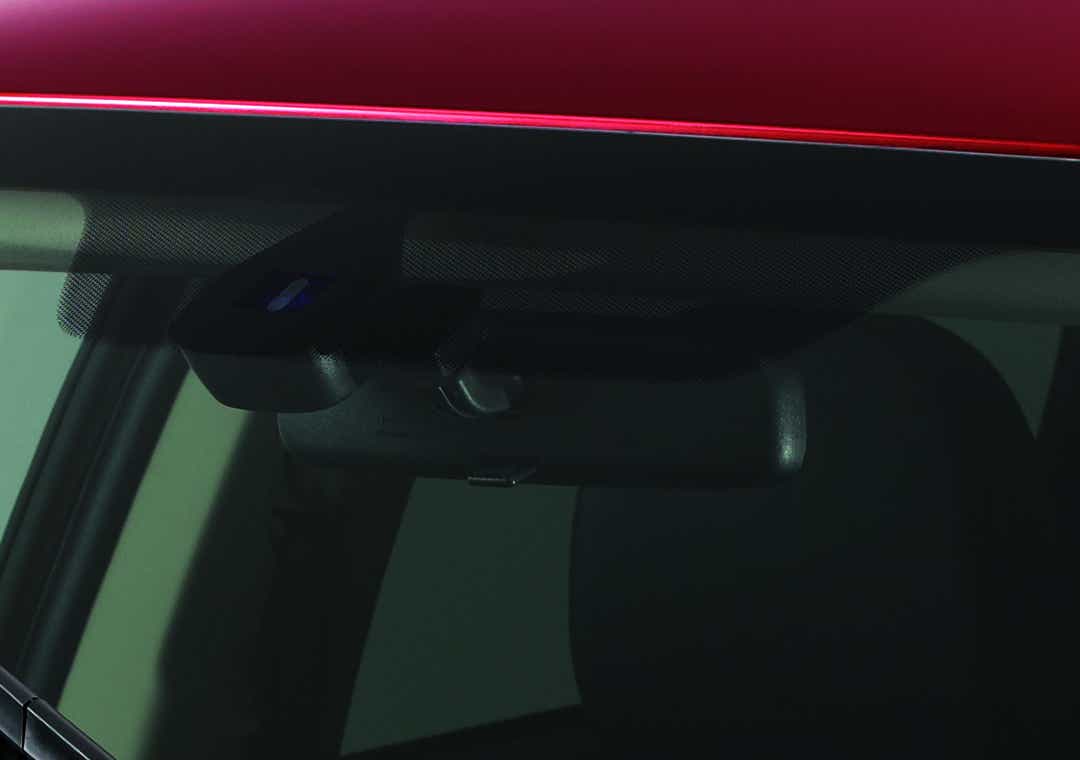 KEEP YOUR FIELD OF VISION CLEAR
Rain and Dusk sensors
It's a chore to keep adjusting the windscreen wipers if the rain gets worse, or remembering to turn on your lights as night falls. Well from now on you don't have to: sensors detect the amount of rain and light, then automatically turn on the windscreen wipers or lights as needed. So you can focus 100% on your drive.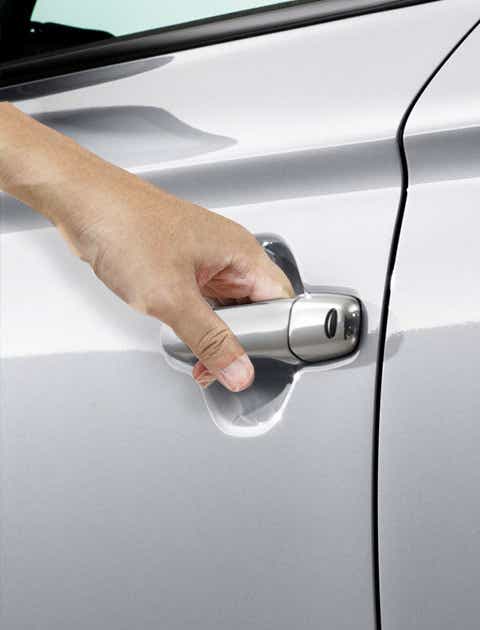 OPEN THE CAR BY STANDING NEXT TO IT
Keyless Entry
Sensors in the car detect when the key is close by, whether it's in your pocket or a bag. So all you need to do is press a button on the outside of the front doors or tailgate to unlock them. And we've made starting or stopping the engine keyless too: just press the engine switch in the cabin.
TOWING CAPACITY
Impressive towing ability
With the Outlander Petrol you can tow a braked trailer weight of 1,600 kg (3,527 lbs),which is ideal if you want to haul a caravan or a quad bike trailer.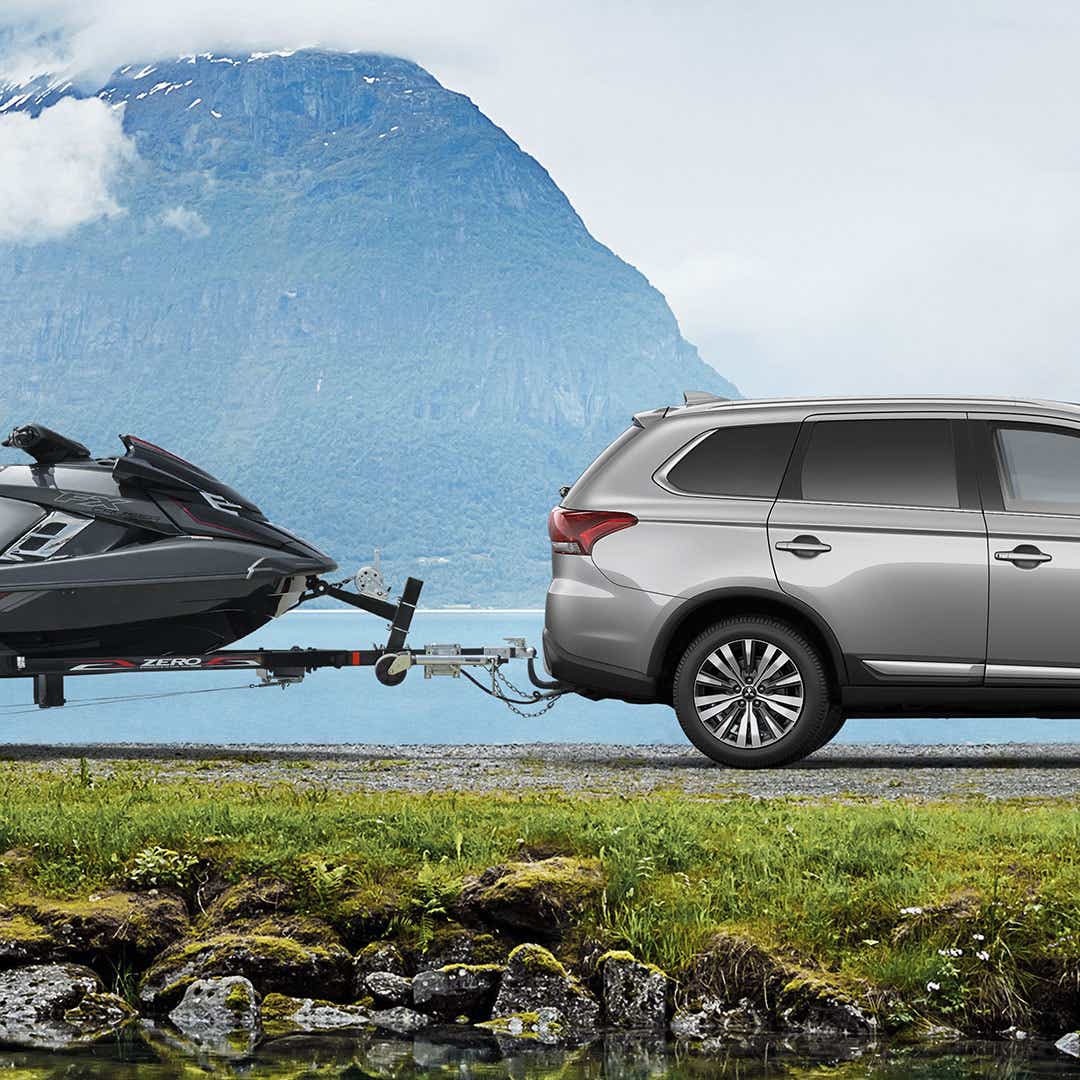 Outlander
To explore inside the Outlander in much more detail, go to Interior