Driving the L200
Feel the power. Feel the handling. Feel a new level of comfort in an entirely new class of vehicle. The L200 will change the way you think about getting from one place to another.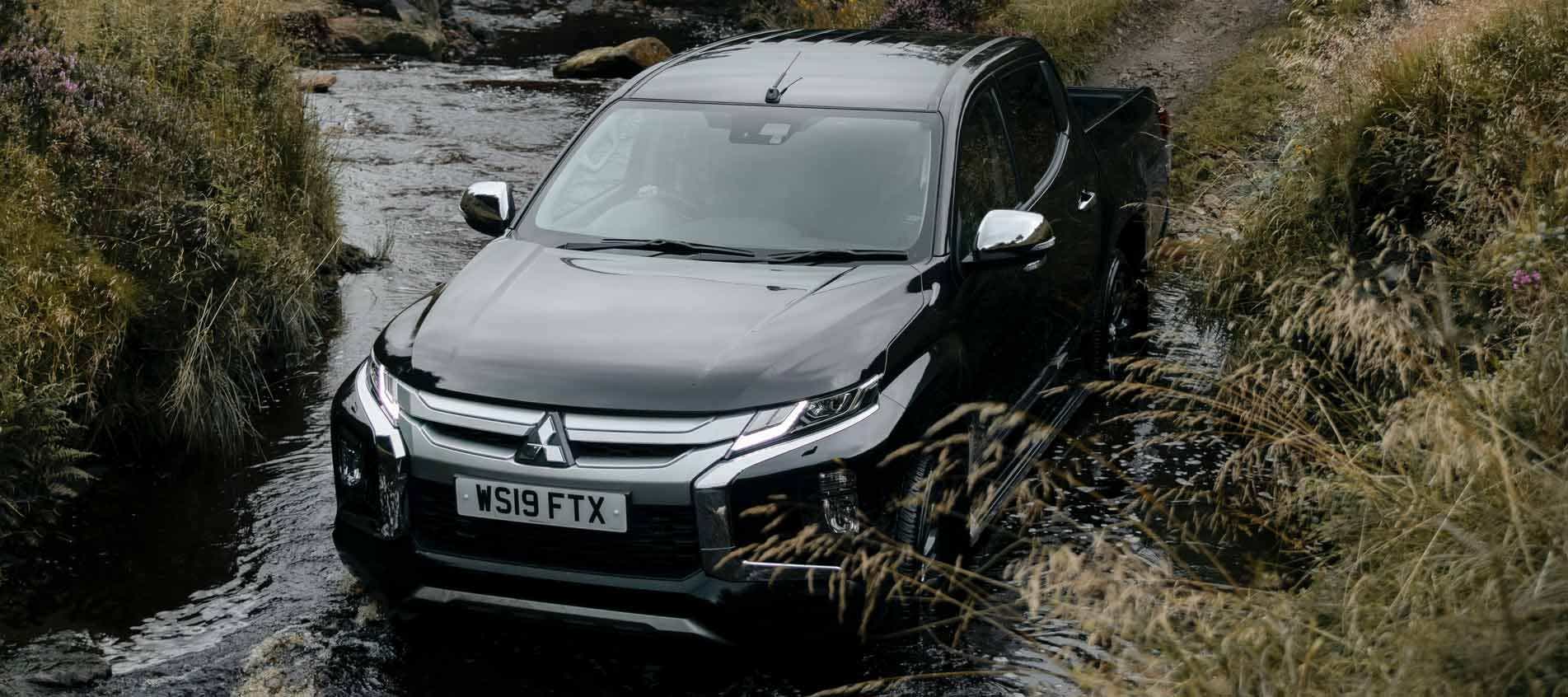 SUPER SELECT 4WD-II SYSTEM
Robust handling in all conditions
The L200 is built for maximum stability and traction. It features our Super Select 4WD-II system so you're ready for anything. Use the drive mode selector to switch easily between the 2WD setting and 4WD settings whilst on the move, at speeds up to 62mph. When the going gets particularly rough, lock the centre differential using the 4HLc and 4LLc settings. Please note: the vehicle must be stationary to alternate between the 4HLc and 4LLc settings.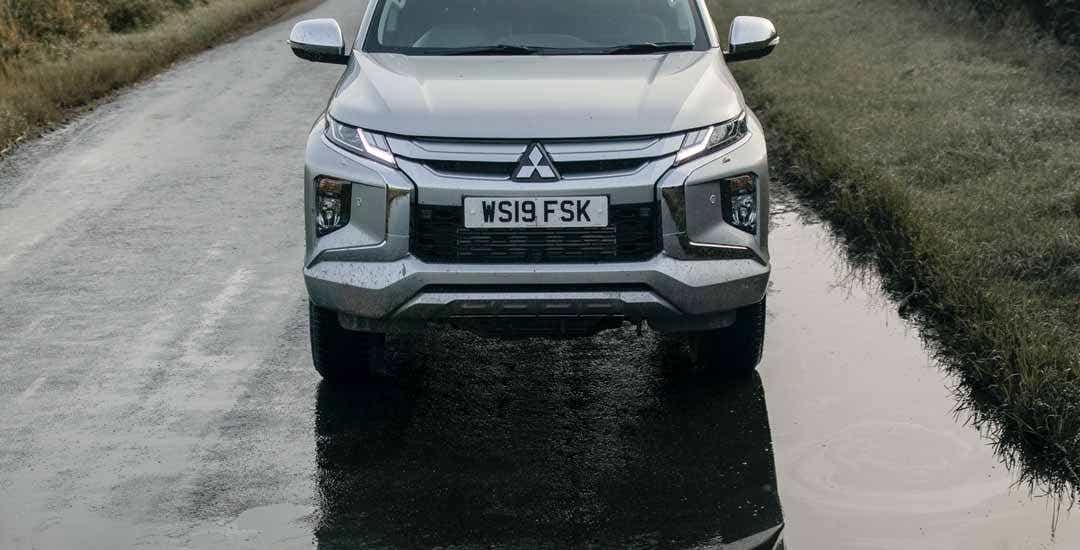 ALL TERRAIN CONFIDENCE
Travel over, around or through
Because challenges come in all shapes and sizes, the L200 is designed to climb up, over, around and through the toughest terrain.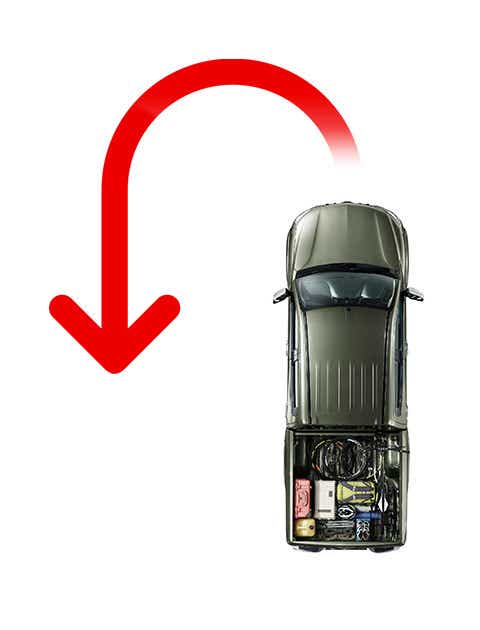 CLASS-LEADING TURNING CIRCLE
Turn on a sixpence
At 5.9 metres, the L200 has the tightest turning circle of any similarly-sized pickup truck. When it comes to manoeuvring, or turning in the road, it's streets ahead of the competition.
LIGHTWEIGHT 2.4 LITRE TURBO DIESEL ENGINE
Powerful efficiency
Thanks to a lightweight aluminium engine block and precision common rail direct injection system, this engine delivers remarkable fuel efficiency, low CO2 emissions and the punchy output and robust torque you need for both work and play.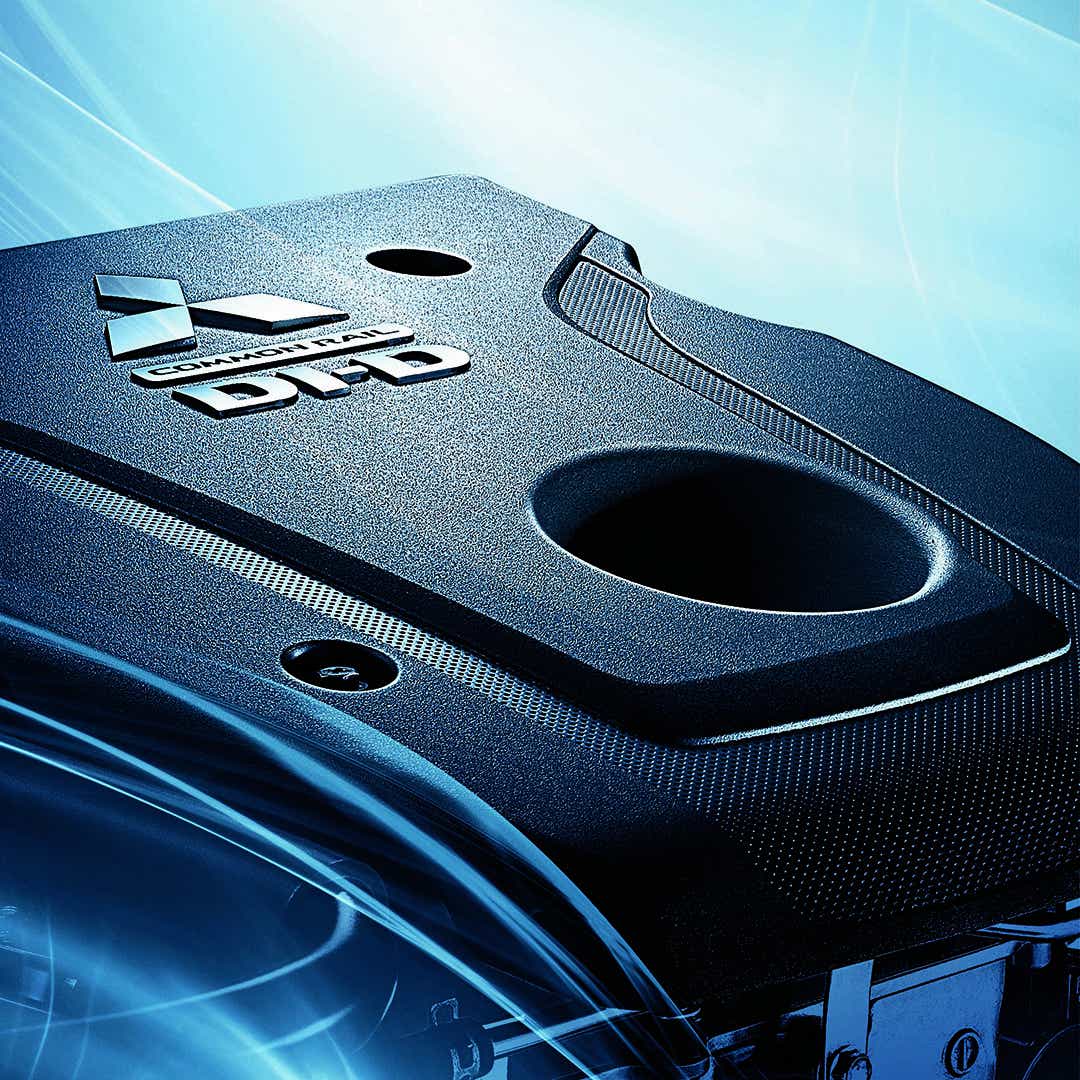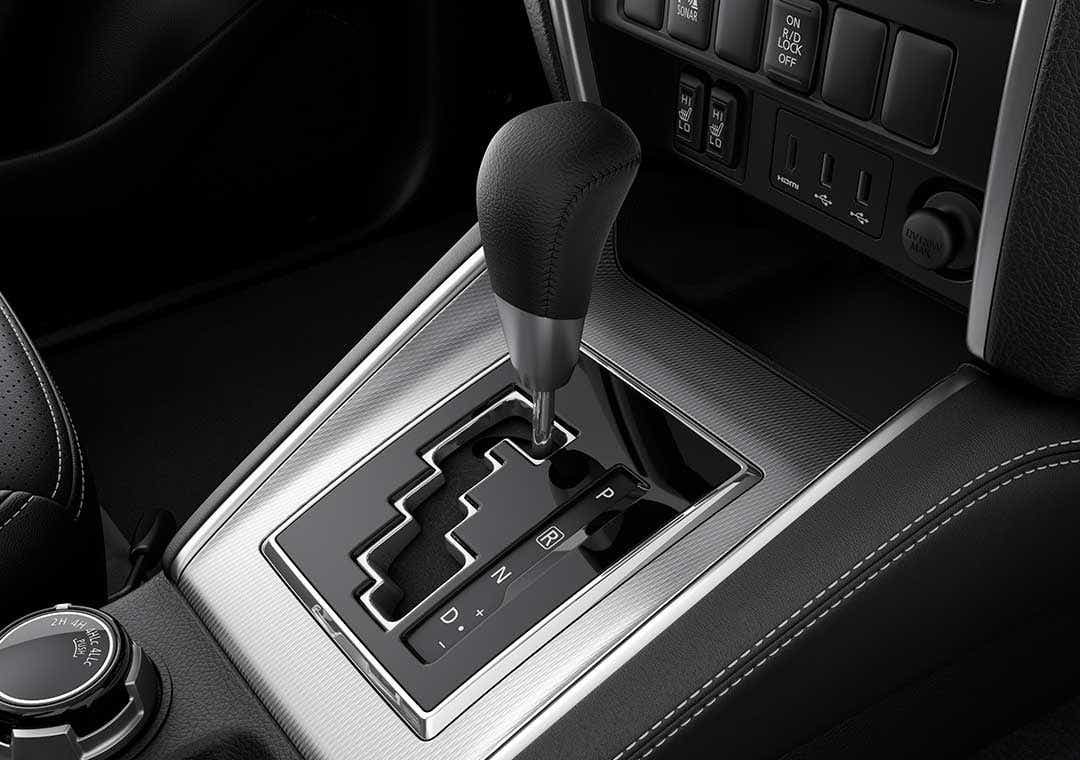 5-SPEED AUTOMATIC TRANSMISSION
Slip smoothly into Sport Mode
Enjoy driving without sacrificing responsiveness with the smooth-shifting 5-speed automatic transmission. The Sport Mode lets you shift up or down for a more sporty, manual-like driving experience.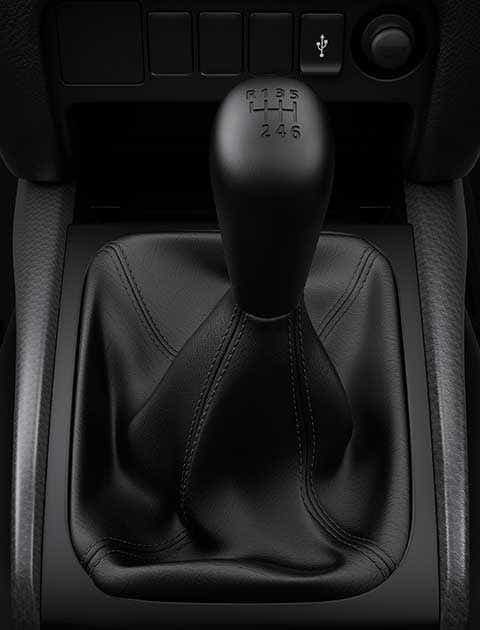 6-SPEED MANUAL TRANSMISSION
Changes gear more like a car
If you choose the manual transmission, you get six speeds for total control in all driving conditions. The solid stick-shift combined with light clutch control makes for a smooth, easy operation.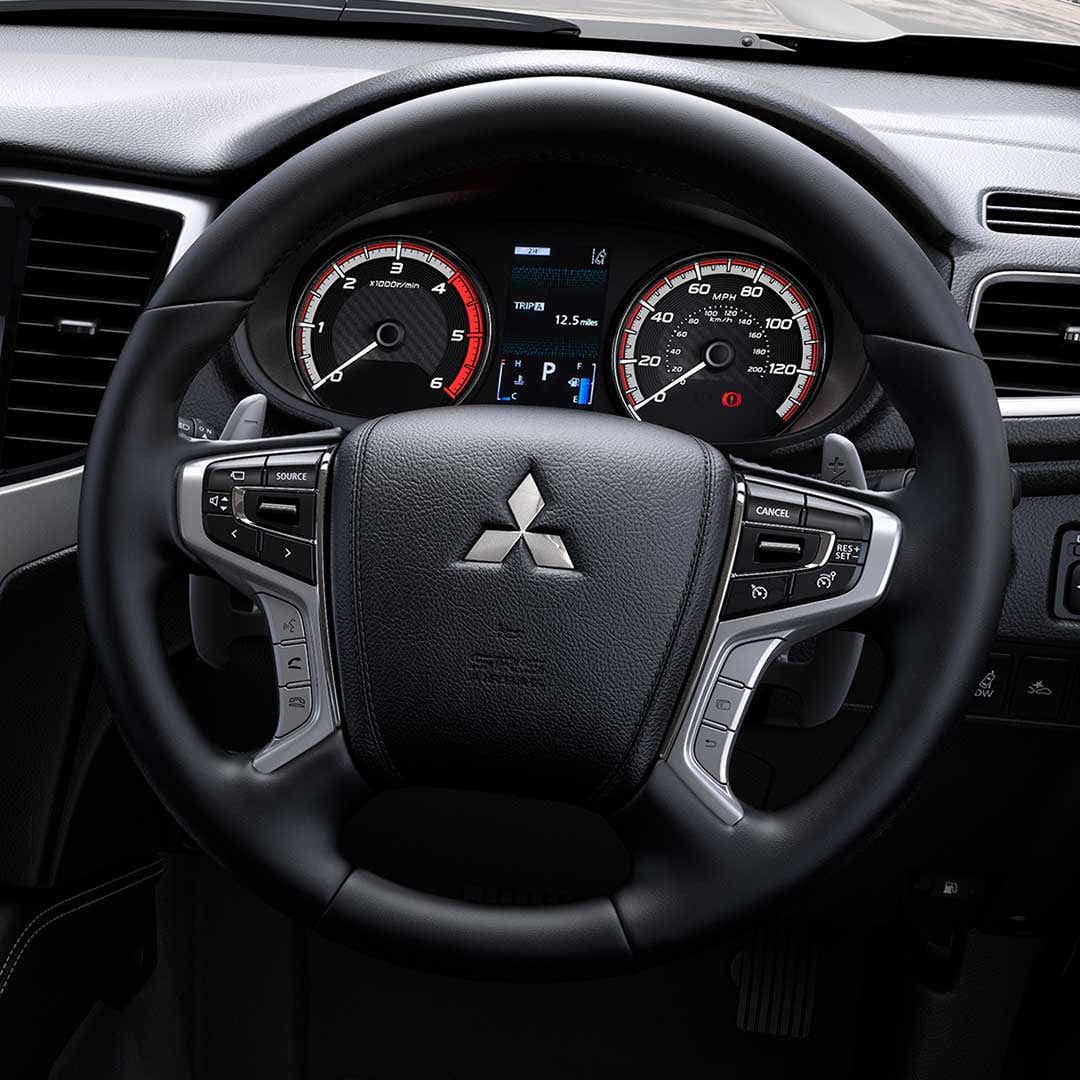 PADDLE SHIFTERS
Change gear from the steering wheel
Sporty paddle shifters let you shift gears with a just a press. So there's no need to remove your hand from the steering wheel.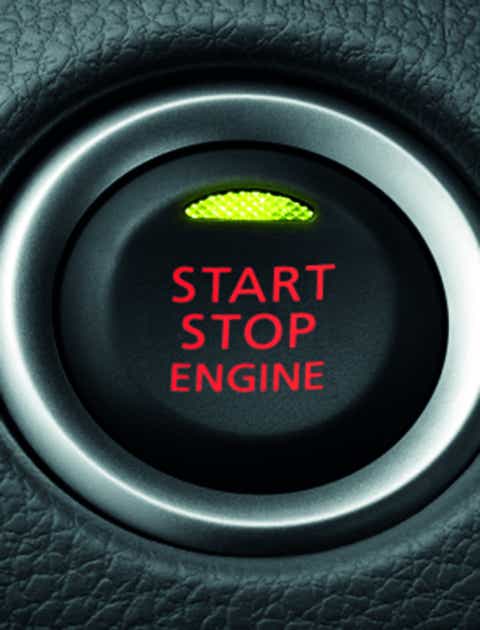 AUTO STOP AND GO SYSTEM (AS&G)
Reduce fuel waste and emissions
The Auto Stop & Go System (AS&G) shuts off the engine at traffic stops, cutting fuel waste and CO2 emissions without disrupting the electronic systems. The engine restarts immediately, so you'll never be left waiting.
L200
To discover more about the stand-out looks of the L200, go to Exterior